This product was purchased by Nature's Pulchritude.  All opinions are that of Nature's Pulchritude and have not be influenced in any way, shape, or form.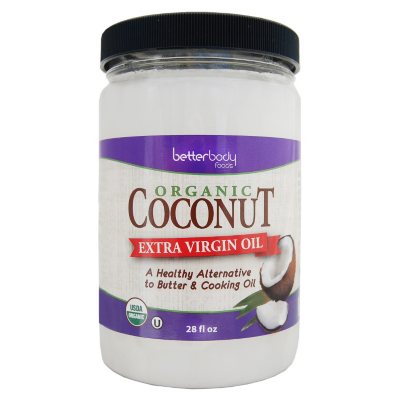 Product Details:
Consistency:  Solid (<76 degrees Farenheight) or Liquid (>76 deg. F)
Color:  White
Scent:  Coconut
Organic Ingredients: Coconut Oil
Environmental Friendly?: Yes.  Contents Biodegradable, Recyclable Container (HDPE-2)
Product
Amazing!  This product is very high quality and leaves the skin feeling moisturized and smooth.  Unlike many lotions the moisturized feeling persist for at least an entire day.  For cooking it worked similar to other oils.
1 Globe
Texture

The texture depends on the temperature of the oil.  When melted it is typical of most liquid oils, when solid the texture is smooth and almost fluffy.  It melts within seconds when in your hands or a warm skillet.  It is easiest to use too much when the oil is solid as opposed to melted.
1 Globe
Flavor/Scent
This product leaves a very subtle flavor behind when used for cooking.  It is enough to notice it, but light enough that it does not overpower what was being cooked.
When used on skin, the scent is more noticeable but is not strong.  The coconut scent dissipates on skin within a few hours, though it may linger in clothing.
1 Globe
EnviroFactor
Only one ingredient: Organic Coconut Oil.
1 Globe
4 Globes  Nature's Pulchritude MVP!
This product is simply amazing!  I used it for the entire summer as my sole moisturizer and my skin has never felt better.  It truly nourishes and moisturizes your skin, as opposed to most lotions on the market.  It most definitely provides skin benefits that other oils do not–I could feel the texture of my skin become smoother with each use.  The oil is best used when applied on freshly cleansed skin that has been towel dried.  Many people love coconut oil for their hair, however, it is not an ideal use for mine as it contains protein.   I have used other brands of coconut oil and they did not seem to perform on par with this product.
**Coconut oil works best when used within 1-2 years.
Do you use Organic Coconut Oil for your skin, hair, or cooking?